What We Believe
We believe our brides did not "just purchase a dress". It's so much more than a dress. I want to personally thank you for this opportunity to serve you, your daughter, your sister, your granddaughter, your best friend. My team and I are honored to watch these tender moments and ensure we are taking great care of you.
Tell all your friends about Ava's Bridal Couture. Can't wait to meet you!
Warm Hugs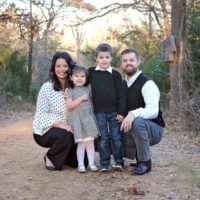 Sue Scheele, Owner
Zach Scheele, Owner
Service After The Sale
Follow us as we dance on thru 2019 together with a fresh, new Ava's Bride experience. Our master plan every year is to make our bridal store the best that it can be for our brides every year and the year 2019 is no different. Our education in Bridal Gowns is nothing short of a Master Level. The knowledge we've acquired over the years has allowed us to educate all our brides on the ins-and-outs of what goes into finding the right dress before, during, and after you say yes to the dress. We are not here to sell you anything. We are here to serve and guide you in the direction that will allow you to find that perfect dress; that sometimes includes recommending our brides to other vendors, which we are okay with. Our relationships with our brides are personal and we take them very seriously. We strive to be different in every way you can imagine and that includes hearing your feedback! At the end of the day, we cherish each and every one of our brides. We hope one day you can be a part of our Wifey Club family so you can see just how often we get together to take pictures and relive the day you put on your beautiful wedding gown!
Quirky + Genuine + Magnetic + Diversity
If this describes your ideal bridal stylist, have we got the consultant for you! We take our bridal career seriously and have stylists here who have been serving brides since 1987, Formerly Ocones Bridal. (Yes, you read correctly!) Even though the amazing Ocones owners have retired, Ava's Bridal Couture continues to embrace Fort Worth traditions, amazing staff, exclusive designers, in-house alterations and quality.
In-House Alterations
It's all about working with a team of seamstresses when it comes to Ava's Alterations. This starts with our ownership as a top down level of training. Next, we take liability for your gown from start to finish – ask for this level of service wherever you shop for the dress. Things can happen and you need to know what the next steps are if or when.

What happens to the bride when she's working with a team of tailors at Ava's? She has access to various personalities to mesh with. She has a skill set and specialty found in each professional. She can get that 2nd or 3rd opinion if needed and see how a team works for her. It's pretty awesome actually.

Alterations feels like this black hole to many brides. We hear a lot of questions based on fear. Fear of spending too much. Fear of something going wrong. Fear of being taken advantage of in an unknown territory. All of these are valid concerns. You will see in our monthly Q & A online in our closed customer group how we break down this process for you after you purchase your gown + before you start alterations.

Some of you are ready to dive deep into alterations goals. Whether you plan to spend all of the money on alterations or save as much as possible to avoid alterations, you are ideal. We are here to support your alteration goals and we will. What we need from you is communication + questions so we can address your fears. What you need from us is support, education, communication and all of the things.

Click here to join our closed group and unlock the wealth of time we spend talking about service after the sale!
Who Doesn't Love Champagne + Privacy
OUR BRIDES LOVE IT and we love seeing you enjoy the VIP experience with our Champagne Room + VIP Bridal Suites with glass doors. Just think about it for a second; it's okay to go BIG with the personal touches we can add to your EXPERIENCE. Join the fun and book an appointment and request a VIP UPGRADE to see what exactly we are talking about!