The Beautiful Jennifer Lewis
Today we were so delighted to write this blog on our latest featured bride Jennifer Lewis. Immediately from the photos you can tell she just has this glow to her that is difficult to ignore. We had her answer some questions and might I say, she did not hold back on her experience with us. Here is what she had to say: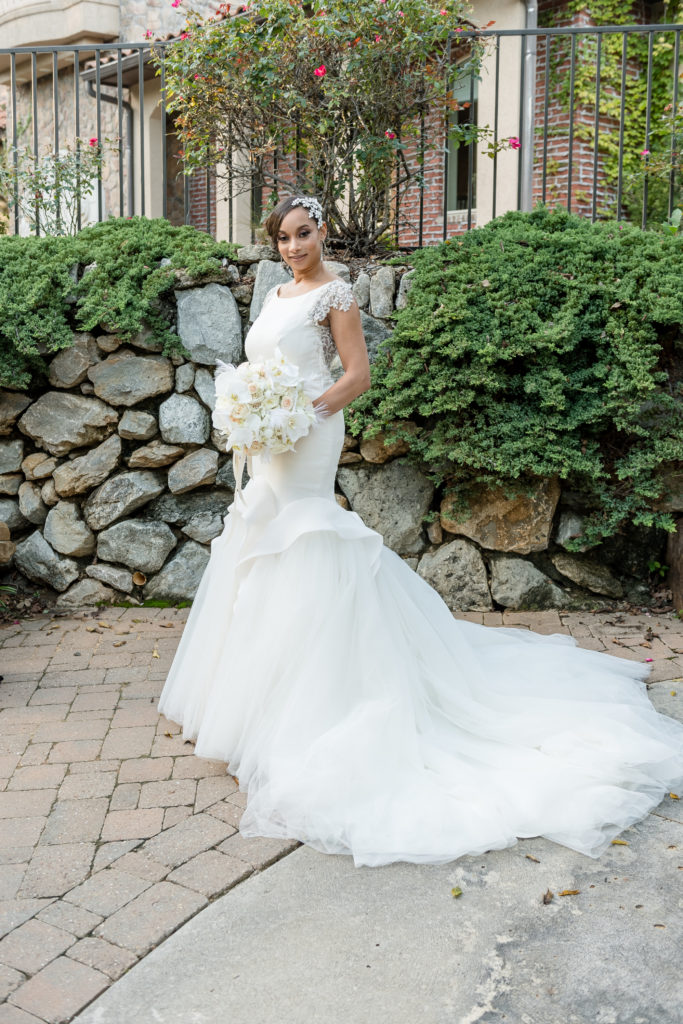 Did you have a 5-star experience? "My experience was truly exceptional."
How did you hear of Ava's Bridal Couture? "Referral by website."
What made you choose Ava's Bridal to help you achieve your dream dress?
"I originally went to Ava's bridal to try on the Sottero & Midgely Allen gown, but went a different dress after trying it on. Ava's Bridal was the only boutique that was willing to order my gown. Many Texas bridal buyers passed on purchasing the dress I chose at market because it wouldn't appeal to the typical Texas bride. Ava's Bridal was willing to help me and order it because it was different."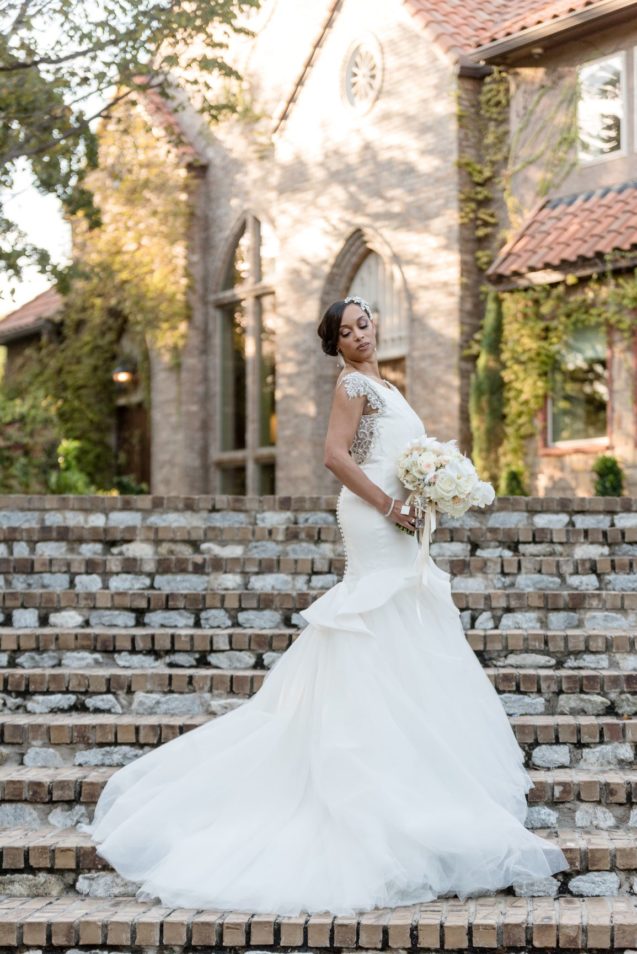 What was one thing, or if you have many, did you really enjoy about the whole process?
"The relationships and bond I formed with Sue and Jamaie. I was able to bring my ideas and vision to a reality with these two ladies. In the process we spent a lot of time together making sure the alterations were just right."

What type of dress did you end up choosing?
"I had a fit and flare bridal gown by Sottero & Midgely (Raquelle)."
How did your spouse react to your dress?
"My husband (Attela) actually picked my gown. I originally had came into Ava's Bridal and said yes to totally different dress. However, when I returned home and started looking through the pictures I had taken while trying it on I knew it wasn't the one.  I knew I really liked gowns by Maggie Sottero and needed to nail down a dress that would be flattering on and a reflection of my personality. I solicited Attela's help in selecting my dress. So I created a board on Pinterest and asked Attela to go through every dress on the Maggie Sottero website and pin the ones he liked to my board. I observed his pinning and noticed he liked the gowns that were modeled in a video. The ones that didn't have a video or the model barely walked in it he ignored and expressed it might not be comfortable or flattering in motion. Of all the gowns he viewed he selected 12 but continuously returned to the Raquelle gown, which was a gown I had been eyeing. He told me that the Raquelle gown was a perfect mix of class, elegance, vintage, and modern."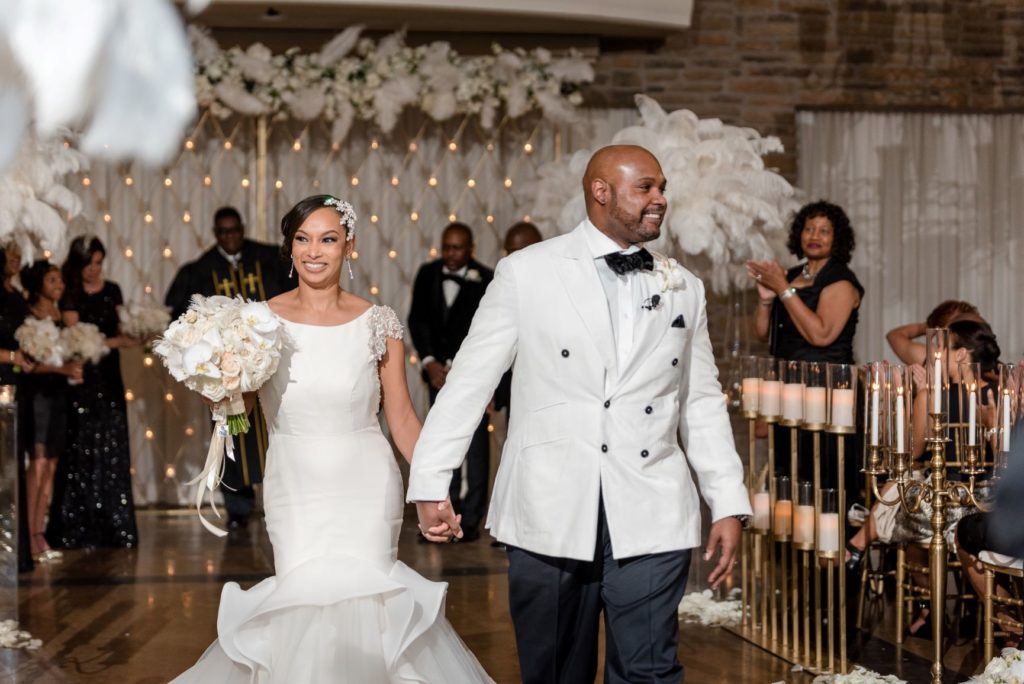 How did your Maid of Honor and bridesmaids react to your dress?
"My bridal party loved my dress! They felt the dress while being simple was unique. It was a nice salute to my New York roots and style."

The Love Story – how did you meet? Anything special you want to mention about finding your true love?
"I met my husband at MillerCoors Brewery of Fort Worth. We were not looking for each other, but were ultimately led to each other over time. My something blue was the original Miller logo patch from one of his uniform shirts. Before he proposed I told him to cut it out and lets save it. I kept in my jewerly box and had totally forgot about until I began thinking of what my something blue would be. At one of my fittings I gave the patch to Sue to be sewn into my dress."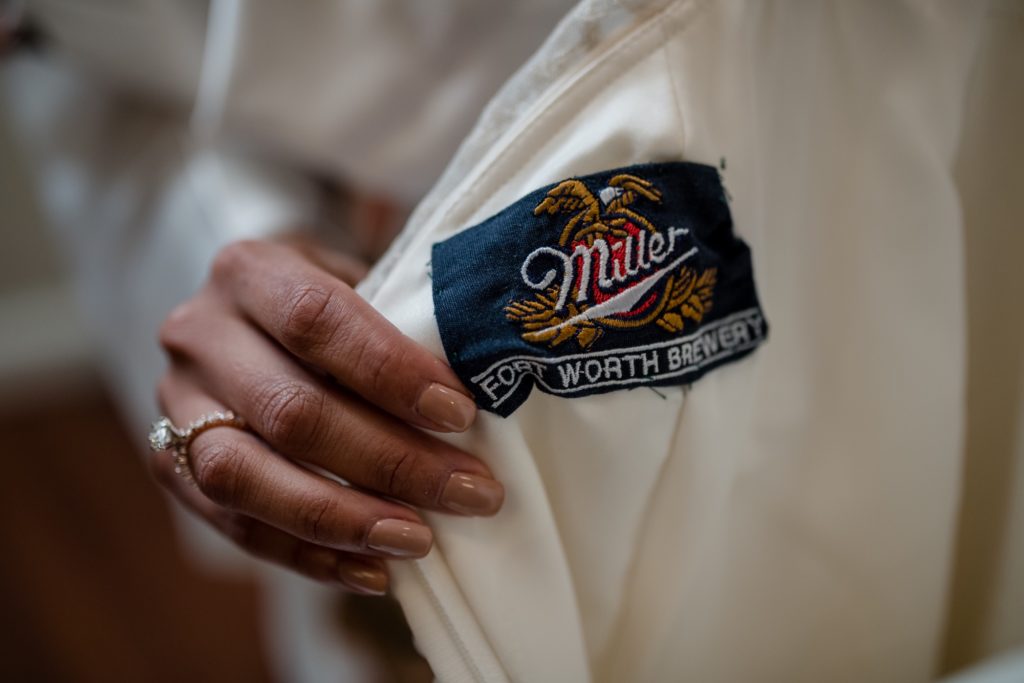 How did your wedding go? Any problems with your dress or was everything perfect?
"I believe my wedding went well. Like anything that's planned there will be some hiccups and things that are beyond your control. However, my dress was not one of them! We nailed down my alterations two week prior to the wedding."

The Big Day – What was the most memorable moment from your wedding day that captures your love story?
"I would say our first look and the ceremony. Our photographer and videographer captured the class and adornment we had for each other."
If you could do your planning all over again, would you choose Ava's Bridal? If so, why?
"I would most definitely choose Ava's Bridal. I formed a relationship with these ladies. They understood my body type and my vision I had for myself. There was a bit of magic needed to make my gown as appealing as it was. Straight out the box it wasn't very flattering. When Sue and the team came together to make it fit, that's when it came to life!"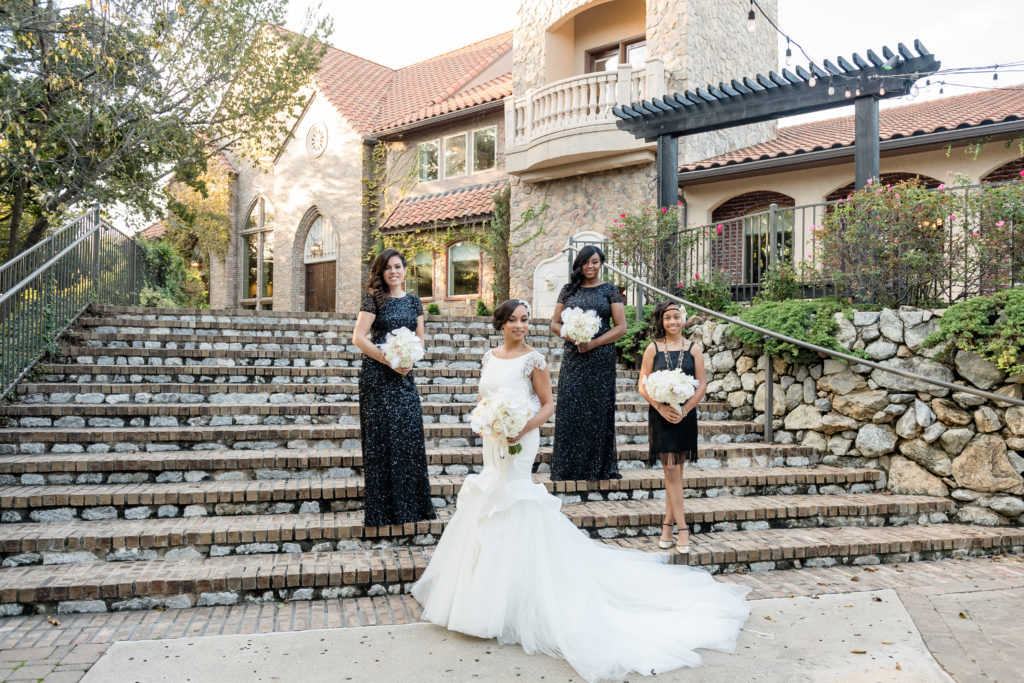 Photographer: Lyncca Harvey
Wedding Venue: Aristide Mansfield
Videographer: Silver Bear Creative
Florist: Luxe Petals
Caterer: Milestone Catering
Cake: The Cake Guys
Desserts: Sugar Brown's Sweet Treats
Music: Dallas.DJ (Randal Stout)
Makeup: Good Hair Day Salon (Latarrah Edmond) / Char Nicole (Charita Scott)
Dress: Ava's Bridal Couture
Bridesmaid Dresses: Adrianna Pappel

It is very hard to deny how beautiful Jennifer looked on her BIG day. There are a lot of moving parts to having a successful wedding day and we are just thankful to Jennifer for allowing us the privilege to help her. The best thing about the entire process with Ava's Bridal is the life-time memories we have come accustomed to creating with attention to details.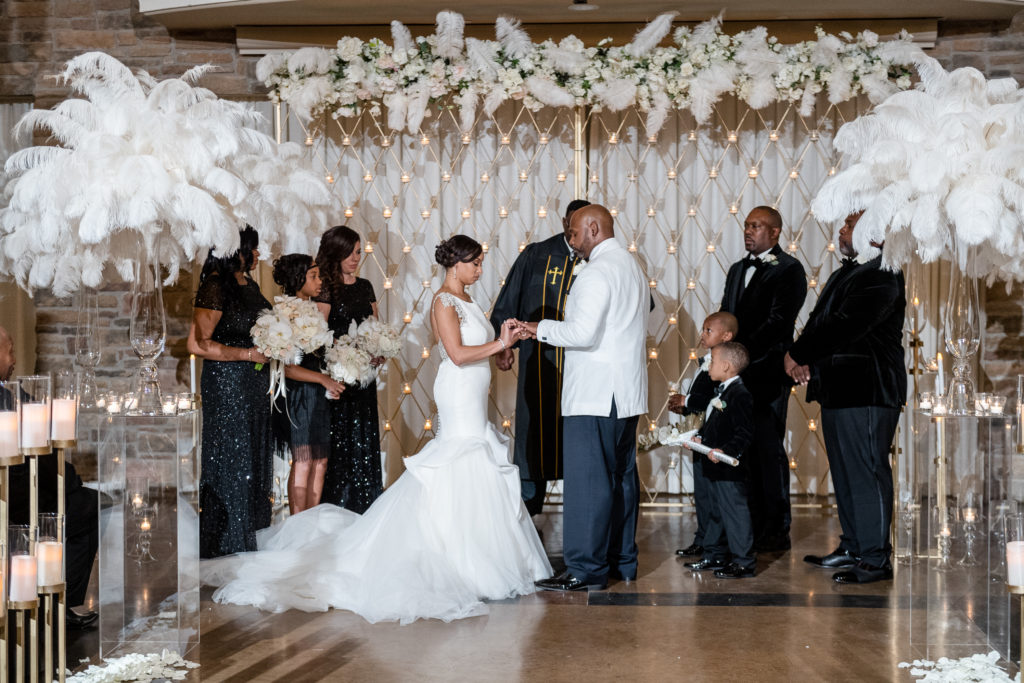 Jennifer's experience with us is a testament to the type of quality service we offer. Results speak for themselves and if you need another reminder check out Jennifer's photos above. A picture is worth a thousand words and this case Mrs. Lewis is worth a million.
To build your wedding dream dress schedule an appointment by clicking the button below.
Book Appointment