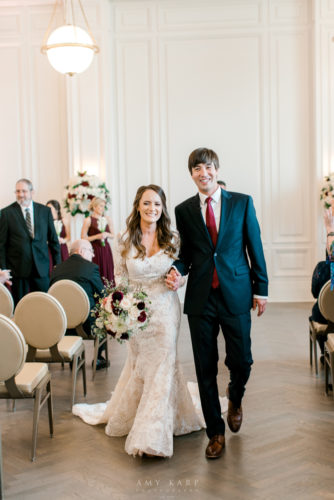 Today we had the pleasure of having Kristina as one of our featured brides and I must say she was so wonderful throughout her entire experience with us. (Shedding tears of love/joy while we write this).
We asked Kristina a series of questions and here is what she had to say about Ava's Bridal:
Did you have a Five-Star experience?
"My experience couldn't have been better!"
How did you hear of Ava's Bridal Couture?
"Google Search"
What made you choose Ava's Bridal to help you achieve your dream dress?
"The fantastic reviews"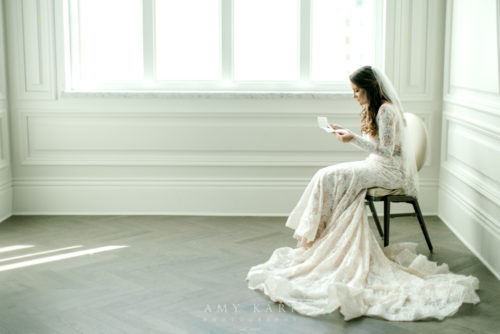 What was one thing, or if you have many, did you really enjoy about the whole process?
"Almost crying when I tried on my second dress! Then afterwards getting to have champagne with my bridesmaids to celebrate!"
What type of dress did you end up choosing?
"I am not sure of the designer but a long sleeve all lace dress. It had a vintage look to it which I loved!"
How did your spouse react to your dress?
"He said it was beautiful and asked if I will keep it forever "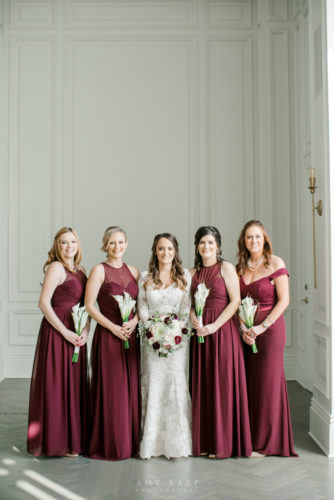 How did your Maid of Honor and bridesmaids react to your dress?
"They loved it!"
The Love Story – how did you meet? Anything special you want to mention about finding your true love?
"Christopher and I met on the elevator in our office building. He took too long to ask me out so I asked him lol"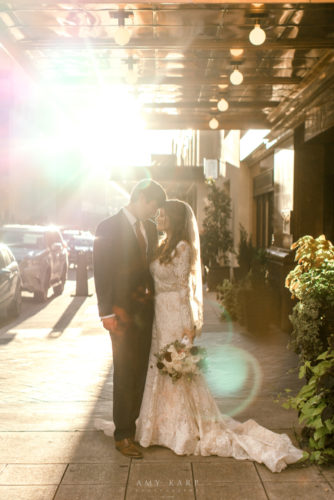 How did your wedding go? Any problems with your dress or was everything perfect?
"Everything was perfect! I was in love with the long train and it photographed beautifully!"
The Big Day – What was the most memorable moment from your wedding day that captures your love story?
"I was afraid of crying during our vows. Christopher knew that and every once in a while, he would do or say something to make me laugh when he thought I was about to lose it. He's always looking out for me and is always making me laugh."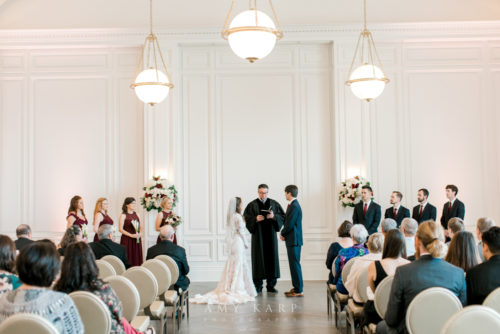 If you could do your planning all over again, would you choose Ava's Bridal? If so, why?
"Definitely. Everyone was so welcoming and made themselves available anytime for questions. It was a very easy process and such a beautiful shop. The Big Day – What was the most memorable moment from your wedding day that captures your love story?"
Photographer: Amy Karp
Wedding Venue: The Adolphus
Videographer: Tabor Key with TBK Films
Florist: Krystal Powell The Kreative Consultant
Caterer: The Adolphus
Cake: The Adolphus
Desserts: The Adolphus
Music: Justin with Leforce
Makeup: Rosie's Artistry
Dress: Ava's Bridal Couture
Bridesmaid Dresses: Ava's Bridal Couture
Other Items purchased: Veil and Sash
Kristina was so happy about the entire process that we couldn't help but shed some tears with her in the process. It truly was a beautiful and ever-lasting sight when we saw Kristina in her dress the day she tried it on. We created a memory that she will never forget.
Our goal has always been to completely serve all our brides in the best way that we possibly can. We go above and beyond and sometimes in a direction that is unfamiliar to us to satisfy our brides. Nonetheless, our goal is and always has been at the forefront of every day that we open, creating a customer experience that lasts a lifetime.
If you would like to keep up with our latest events, blogs, and upcoming trunk shows, subscribe to our messenger by clicking the link below!